get to know more about us
Lal din son's foods pvt Ltd was established with a dynamic vision of becoming a leading exporter of Pakistan in the rice industry. Today LDS foods is one of the emerging exporters and providers of superior quality rice from Pakistan with over 25 years of experience in the rice industry.
Our great father haji lal din(late) started data rice mills in 1998 and transferred his legacy to the next generation as Lal Din Son Foods pvt ltd .we are rooted with traditional values as loyalty, transparency, customer friendliness and empowerment of farmers. LDS Foods celebrate transparency silver jubilee of culinary tradition and taste of adventure 
we have advanced and automatic machinery
for rice processing.
 we pay keen attention on quality norms
and ensure the supply of flawless product to end user for their utmost
satisfaction
we have state of art production
facilities and innovative supply chain method with hygienic packaging and
storage system

our company provide pesticides free rice for health curing of its local and global customer

the work force of the includes a team of well trained and highly qualified R&D staff quality personal< supervisor marketing professional and skilled workers

We aim to facilitate our clients with healthy and quality rice and take all imperative action in this regard at all time.
Lal Din Son's Foods Pvt Ltd, a prominent player in the rice industry, was founded with an ambitious vision to emerge as a leading
exporter from Pakistan. With a legacy spanning over two decades, LDS Foods has rightfully established itself as a key provider of
top-notch quality rice from the region. Our company purchases paddy from top-quality areas of Pakistan. We then dry the paddy
using the latest technology of SKF rice dryer and steaming, parboiled unit, and husking. The processing capacity of these
facilities is 600 tons, per day utilizing state-of-the-art production facilities that are instrumental in ensuring the highest standards of rice processing.
we adhere to strict sanitation and hygiene practices within our production facilities and provide the pesticides free rice to the consumer. Lal Din Son's Foods stands for, We take pride in our commitment to delivering not only exceptional rice but also an
exceptional overall brand experience.
" Since the 1998, we have been dedicated to providing top-quality rice to customers in the local market during the past year we have expanded our business from local market to international market At LDS Foods, we take immense pride in our ability to consistently offer premium quality rice. Our demanding quality control measures ensure that every grain that leaves our facilities meets the highest standards of purity, flavour, and nutritional value. We are committed to minimizing our environmental impact by adopting eco-friendly practices throughout our supply chain. We will continue to invest in research and development, explore new markets, our aim provide the pure rice to world."
Muhammad Ashraf                                                                    Muhammad Asghar                                                         Muhammad Asif
           CEO                                                                                                  Director                                                                                   Director
Our vision is strongly based on the guidelines of our honest and good quality. It focuses on serving the globe with trust, quality and building lasting business relationships.
Our goal is to send high quality rice all over the world and innovation in the rice field is our first priority.
Always comes up to the expectations of customers by creating the concept of Pure Quality Pakistani Rice at the most competitive prices to the International rice importing community and building long term relationships. It makes a concerted effort to give the best quality while using innovation and investment in leading-edge technology to work towards providing complete solutions The achievement of excellence of standards that we have set up for irreproachable quality of rice is made possible through constant vigilance of the entire process from procurement for marketing to offer a fair market and ethical practices Built on our ability to provide best and excellent Pakistani Rice with integrated Quality to meet the specific needs of the customers by understanding the nature of their business and requirement Excellence in Quality is our Aim, That's why we proudly say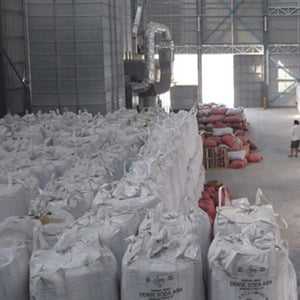 Our rice production and quality.
Production of the rice is grown with extra care by the specialized farmer. These Farms are spread in acres. The company contains de husking and parboiled units which confirm to international standard. Our company has one parboiled SKF unit and another steaming SKF unit, each with a capacity of 480 metric tons per day
The quality assurance systems at lds foods pvt ltd make sure that the products being distributed all over the world is of high standards and quality with utmost hygiene.
As leading producer, we aim to bring rice of the highest quality right from the world to see all the way across the world.